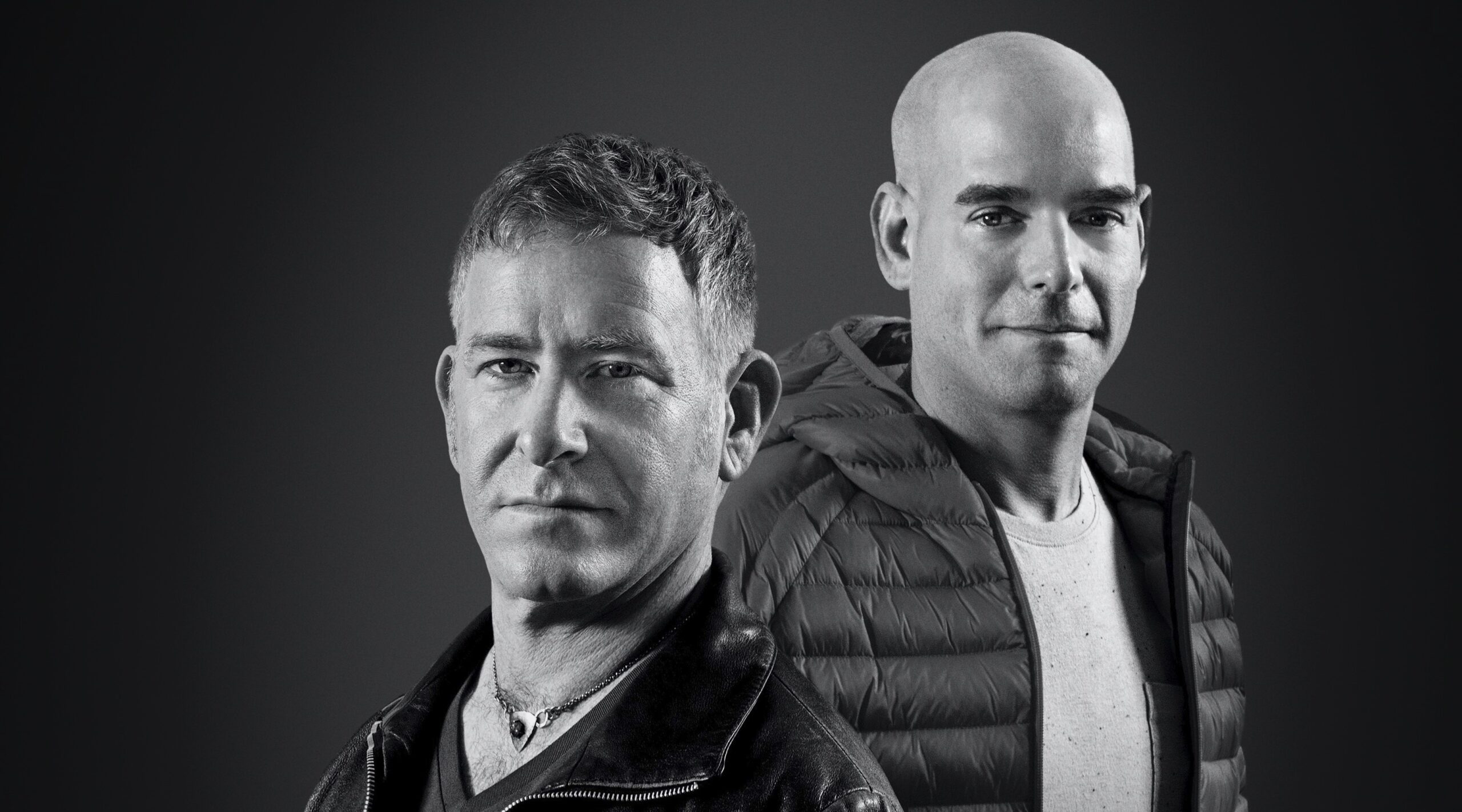 Emotional Dance Music.

To be going strong nearly 20 years after collaborating for the first time is a sign that a creative partnership is something pretty special. Aside from a three-year hiatus in that time, San Francisco duo Gabriel & Dresden have consistently delivered exquisite productions that perfectly border the lines between trance, progressive house and pop. Touring around the globe all the while, they have built up an impressive body of work over two studio albums, several high-profile compilations and numerous singles and remixes. They have amassed a loyal legion of fans across the world in the process, who now form a close part of their creative process.
Formed in San Francisco in 2001, they were among the earlier success stories of the US trance scene, paving a way for new generations of producers to emerge and thrive in their wake. Josh Gabriel came from a classically-trained music background, while Dave Dresden had been DJing for 15 years by the time they partnered, giving their collaborations a well- rounded sensibility for both the ears and the feet. Over the years they have been twice named IDMA's 'Best American DJ', scored seven Billboard Dance Chart #1s, peaked at #20 on the DJ Mag Top 100 Poll and hit #11 on the UK Top 40 Singles Chart with their classic 'As The Rush Comes'.
Between 2008 and 2011, they decided to spend some time working on solo projects. "The thing about music is it's a relationship and it was time to try different things" says Dave Dresden. "We both learned a lot during that time and when we got back together it was easier to work with each other because through our experiences apart we learned to become better collaborators." Indeed they have been on amazing form since then, releasing a compilation with Black Hole Recordings, and their second breathtaking album 'The Only Road' with Anjunabeats. Their resurgent partnership has seen them once again play the biggest events in dance music, from Tomorrowland to Electric Daisy Carnival and all inbetween.
Their albums have also shown their prowess in crafting ethereal indie-dance crossovers and chilled electronica, showing that they are more than simply producers for the dancefloor. Whatever the style, bold melody, deep emotions, powerful vocals and deference to classic synth sounds remain constants. "We like to keep things fresh by always changing our setup. Our last album 'The Only Road' featured mainly analogue synthesizers and for our next album 'Remedy' we almost exclusively used the software synthesizer Serum." Notable remixes of theirs over the years include versions for Madonna & Britney Spears, New Order, Depeche Mode, The Killers, Annie Lennox and Faithless, time and time again showing their prowess working with vocals and potential for crossover success.
They also cite touring as a major influence on their productions, with a synergy created between the studio and the DJ booth. "After we released 'The Only Road', we got to play the music all throughout the world at clubs and festivals. From these shows, we learned how we could make our music work better on the dancefloor and these performances definitely have informed the decisions we've brought into making our next record, 'Remedy'" The likes of Kölsch, Tinlicker, Eelke Kleijn, Stephan Bodzin and Rufus Du Sol are namechecked as recent influences. "We've been inspired by the wave of melody and emotion that has recently invaded the underground, where the lines between techno, trance, house and progressive are blurred. Anything that makes us feel something emotional and takes us "there" will do."
Turning to Kickstarter to fund 'The Only Road' proved to be a masterstroke which allowed them the creative freedom to craft a truly special record, and they have repeated the mechanic for 'Remedy'. "The first Kickstarter taught us that making a record in collaboration with the very people who are going to listen to it is a better way for us to make music. With the second Kickstarter we wanted to see if we could push the collaboration aspect even further by creating more opportunities for our backers to have a direct say in the making of the album." Offering musically-minded fans the chance to collaborate with them, they have created a deeply personal connection with their fanbase in the process.
With a recent GRAMMY nomination via Cosmic Gate's remix of 'Only Road' and their effort for Black Hole Recordings' hallowed 'In Search Of Sunrise' compilations series, they have rarely been away from the dance music headlines. 'Remedy' is set to show once again just why this long-running creative partnership is still so vital, and will mark yet another important chapter in their hugely successful career.
Gabriel & Dresden is available for worldwide bookings excl. the Americas.