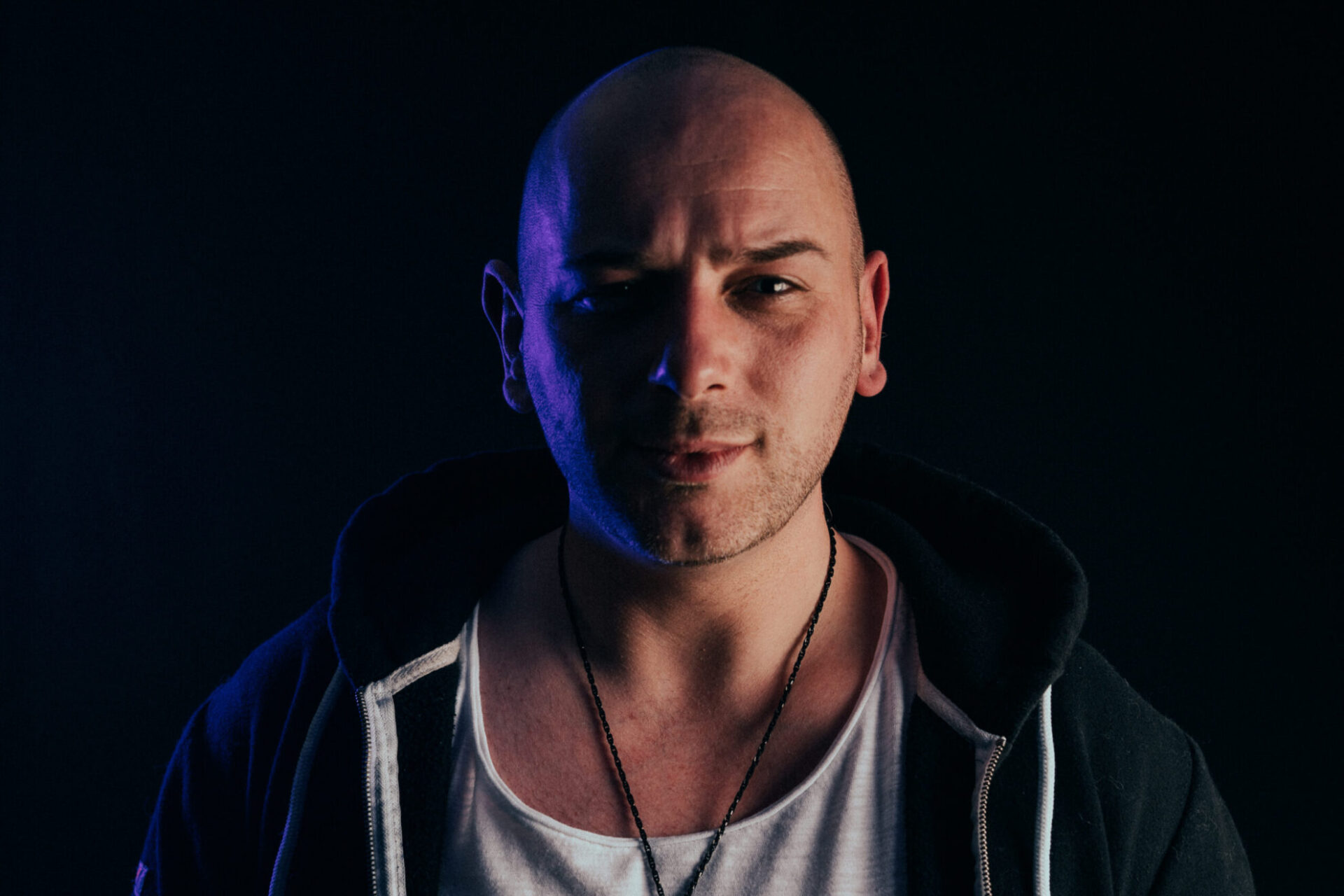 Driving and hard, euphoric and uplifting.

From the humble surroundings of the north east of England, near Newcastle, Darren Porter began his musical journey experimenting with keyboards and pianos and without the ability to read music and not one music lesson he was able to learn what made music work, from this he began to write small film scores for independent short films, but his real passion lay with electronic music.
Whilst not ready to let the world hear his music Darren held back until he was happy with what he could hear, he then entered the "Dave Pearce Bedroom Producer" competition which he won after Dave heard his track "Termination" only hours before the show went live before it was subsequently signed to Oceanstate Recordings giving Darren his debut release as a trance producer.
Since then his upward spiral as a world-renowned producer has been relentless and shows no signs of waning any time soon. His music has seen releases on some of the scenes top labels. Releases on Armin van Buuren's "Armada Music", Sean Tyas' "Tytanium Recordings", Aly & Fila's "Future Sound of Egypt" such as "Split", "Whiplash", "The Potion" and his "Neptunes" series of collaborations with Ferry Tayle. With 6 Beatport No. 1 positions in the past 24 months alone, including 'Inertia' which was voted Tune of The Year in 2018, Darren Porter has established himself as one of the top producers in the trance genre.
As well as his originals, Darren has built a steady reputation for driving and hard, euphoric, uplifting remixes known to deliver huge energy. His 2017 rework of the 4 Strings classic "Take Me Away" wowed his fans and peers alike. All his remixes have been supported by some of the biggest DJs on the planet. Like his originals, his remixes have also done very well winning many accolades and track of the week/month awards on endless radio shows and podcasts.
Darren's continuous success with his music has given him the platform to perform across the globe at world renown events such as Dreamstate in the United States, Transmission and Trancefusion in Czech Republic, Grotesque, Luminosity and Quest4Trance in The Netherlands, Digital Society and Goodgreef in UK, Techno Club and Legendary Festival in Germany and Next Universe in Switzerland. We add to this list regular club bookings in Australia, South America and Europe and it doesn't take long to understand how in demand an artist Darren is becoming.